Meet Dr. Harold Allen
Chiropractor in Clinton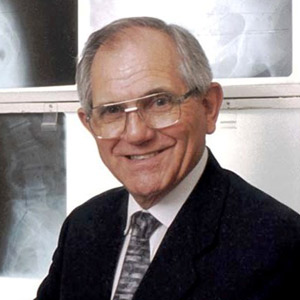 I became a Chiropractor because I had a brother already in practice as a Chiropractor. When I saw the results and changes he was making in people's lives, I decided that was what I wanted to do the rest of my life.
I entered Lincoln Chiropractic Collage Indianapolis Indiana in 1952. After four years of studies and two years of internship I graduated, applied for and received my Illinois Doctor of Chiropractic license and entered active practice in Clinton Illinois in 1960. Over the years I have had many hours of study in orthopedics, neurology, posture and movement analysis along with muscle functioning and various manipulation techniques. I continue various classes in order to serve my patients with the best care possible.
I have three grown children doing very well in their adult lives.
I am active in my church, Clinton YMCA board, DeWitt County Mental Health Board, member of the Christian Chiropractic Association, and treasurer DeWitt County Substance Abuse Coalition.
I would love to meet you and help you meet your health goals. Click the button below to get started today.
---
Meet Dr. Allen | Allen Chiropractic Health Clinic | (217) 935-6842